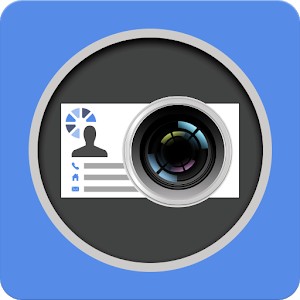 ScanBizCards Premium v4.1 | ANDROiD | 22.8 MB
ScanBizCards is the most versatile business card reader for Android! Tired of keeping track of your business cards? ScanBizCards is a powerful business card scanning app that lets you keep all of your business cards in your pocket!
Business Card Scan app: We're the only business card reader app that gives you the option to scan the card on your phone OR submit the card for a 100%-accurate manual transcription.
Business Card Scanning and CRM Export: Are you a sales person utilising CRM (customer-relationship management) software? We've got you covered there as well. ScanBizCards can export your business cards to multiple CRM platforms (Salesforce, SugarCRM)! The ScanBizCards App is the ideal solution for trade shows and conventions. Simply export contacts to Salesforce and in under 30 seconds you'll be able to convert those new business cards into leads!
Go from business card to phone contact in four easy steps:
1. Snap or import a photo of a business card.
2. Scan the card.
3. Review and edit the results alongside the card image.
4. Add to the address book or merge with an existing contact.
You can capture contacts from email signature using CircleBack's email signature capture. You can also use the clipboard to copy text from email signatures, then scan the text and create a contact.
ScanBizCards Business Card Reader supports the following 22 scanning languages:
Czech, Danish, English, German, Greek, Finnish, French, Hungarian, Italian, Lithuanian, Dutch, Norwegian, Polish, Portuguese, Romanian, Russian, Slovakian, Spanish, Serbian, Swedish, Turkish, Vietnamese
INTRODUCING WEB SYNC
Worried about losing your cards? Don't be! Use Web Sync to backup your cards online. You'll be able to access them from any device with an internet connection, and share your business card collection across multiple phones and tablets. Multiple platforms are no problem. With address book sync, you can sync between any number of Android/iOS/Windows Phone devices.
Have hundreds or thousands of business cards? Web Sync gives you the ability to use a normal computer scanner to scan in multiple cards at one time.
Web Sync can export into multiple formats, including Gmail/Google Contacts, Apple Contacts, Outlook, Yahoo Mail, Hotmail, and Windows Live Mail. You can also export into a generic Excel CSV (comma-separated values) file.
We offer a solution for CardScan users that lets you backup your cards on Web Sync, sync them across multiple computers, and store your cards on your phone or tablet. CardScan cards are downloaded to your phone, and vice-versa!
SCAN BIZ CARDS FEATURES
-NEW: EXPORT TO EXCEL/CSV
-Edit the contact info side-by-side with the business card image
-Create personal notes for each card
-Organize your cards with custom folder names
-Submit cards for 100%-accurate manual transcriptions ($0.18 per card)
-Send a Quick Intro email, along with a picture and your contact info
-Create new contacts in your phone, or merge with existing entries
-Supports double-sided business cards
-3D gallery view mode
-Search your card collection
-Share a business card via email, SMS, etc.
-Export Contacts to Act, Salesforce, SugarCRM, Jigsaw(data.com)
Home Page:
https://play.google.com/store/apps/details?id=com.scanbizcards.key
Requires Android:
4.4 and up