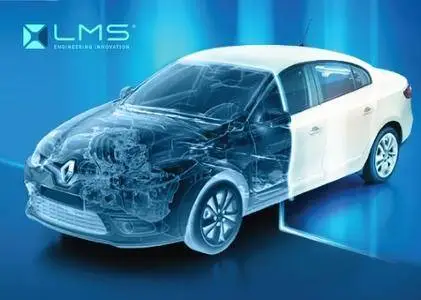 Siemens LMS Samtech Tea Pipe 17.1 rev.1138 | 1.1 Gb
LMS, which was acquired by Siemens in January 2013 and is now a business segment within Siemens PLM Software, has released 17.1 rev.1138 version of LMS Samtech Tea Pipe, is a comprehensive and powerful software package for the mechanical nonlinear simulation analysis of many types of hoses, cables and pipes (such as brake cables in a car or air and water hoses around a motor). As an LMS Tea Pipe user, you can analyze the behavior of pipes within a Siemens PLM Software NX or CATIA® V5 environment.
With LMS Tea Pipe, you can use a pipe manufacturer database to define material behavior as well as define pipe connectors and supports on points and geometries from CAD models. You can find the optimal length, the connector positions and orientations while checking collisions or curvatures. As a result, you can export deformed pipes to create a new pipe shape and use the input for further analysis.
LMS Tea Pipe calculations account for:
- Nonlinear geometrical behavior of pipes
- Vulcanization process of preshaped hoses
- Wheel rotations and translations
- Dynamics such as inertia and damping
LMS Tea Pipe benefits from advanced visualization tools of NX/CATIA V5, allowing efficient and straightforward preprocessing and postprocessing of nonlinear mechanical analysis. The results include deformed mesh, nodal normal distance, curvature, force, moment and successive configurations.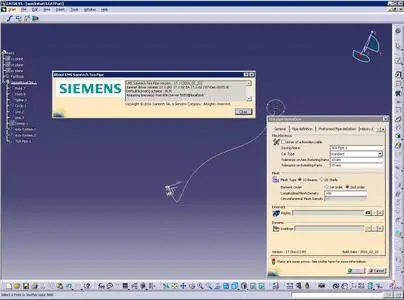 About LMS
LMS is a leading provider of test and mechatronic simulation software and engineering services in the automotive, aerospace and other advanced manufacturing industries. As a business segment within Siemens PLM Software, LMS provides a unique portfolio of products and services for manufacturing companies to manage the complexities of tomorrow's product development by incorporating model-based mechatronic simulation and advanced testing in the product development process. LMS tunes into mission-critical engineering attributes, ranging from system dynamics, structural integrity and sound quality to durability, safety and power consumption. With multi-domain and mechatronic simulation solutions, LMS addresses the complex engineering challenges associated with intelligent system design and model-based systems engineering. Thanks to its technology and more than 1250 dedicated people, LMS has become the partner of choice of more than 5000 manufacturing companies worldwide. LMS operates in more than 30 key locations around the world.
Product:
Siemens LMS Samtech Tea Pipe
Version:
17.1 rev.1138
Supported Architectures:
x64
Website Home Page :
www.plm.automation.siemens.com
Language:
english
System Requirements:
PC
Supported Operating Systems:
Windows XP / Vista / 7even / 8.x / 10
Software Prerequisites:
DS CATIA V5 R19-R25
Size:
1.1 Gb
Please visit my blog
Added by 3% of the overall size of the archive of information for the restoration

No mirrors please