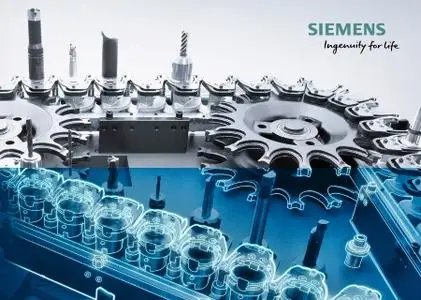 Siemens LMS Virtual.Lab rev 13.10 | 10.1 Gb
The LMS team, business segment within Siemens PLM Software, announced the latest release of integrated suite of 3D FE and multibody simulation software which simulates and optimizes the performance of mechanical systems for structural integrity, noise and vibration, system dynamics and durability, LMS Virtual.Lab rev 13.10.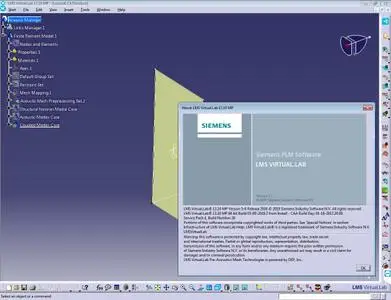 About LMS Virtual.Lab.
LMS Virtual.Lab software features an integrated computer-aided engineering (CAE) suite for accurate simulation and optimization of mechanical system performance for structural integrity, noise and vibration, system dynamics and durability. The software allows you to define processes covering several attributes simultaneously, including parametric analysis. This enables fast assessment of multiple design alternatives and optimization prior to physical prototype construction. Embedded in a computer-aided design (CAD) platform and interfacing very well with various CAE solvers and testing software, LMS Virtual.Lab holds a central position in every step of the development process.
LMS Virtual.Lab is part of the LMS solutions portfolio of product lifecycle management (PLM) specialist Siemens PLM Software, which also features a high-end finite element (FE) solver suite, LMS Samtech software; a multi-domain system simulation platform, LMS Imagine.Lab software for testing; LMS Test.Lab software and data acquisition frontends from the renowned LMS SCADAS hardware family. These software and hardware solutions are complemented by LMS Engineering services, offering consultancy services ranging from troubleshooting to technology transfer projects, co-development and full program management.
About LMS.
LMS is now a business segment within Siemens PLM Software, giving Siemens the ability to develop virtual models of complex products made up of mechanical, electrical and software systems so that users can quickly evaluate their performance.
About Siemens PLM Software.
Siemens PLM Software, a business unit of the Siemens Digital Factory Division, is a leading global provider of software solutions to drive the digital transformation of industry, creating new opportunities for manufacturers to realize innovation. With headquarters in Plano, Texas, and over 140,000 customers worldwide, Siemens PLM Software works with companies of all sizes to transform the way ideas come to life, the way products are realized, and the way products and assets in operation are used and understood.
Product:
Siemens LMS Virtual.Lab
Version:
rev 13.10 on base CATIA V5-6R2016 SP4
Supported Architectures:
x64
Website Home Page :
www.plm.automation.siemens.com
Language:
multilanguage
System Requirements:
PC
Supported Operating Systems:
Windows 7even or newer
Size:
10.1 Gb
Please visit my blog
Added by 3% of the overall size of the archive of information for the restoration

No mirrors please