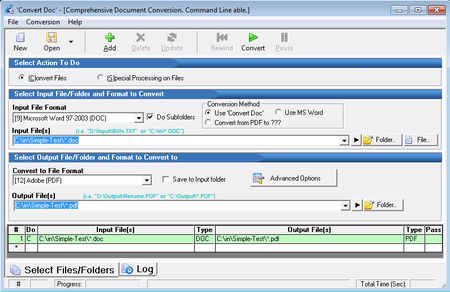 SoftInterface Convert Doc 7.775 Multilingual | 9.7 MB
Convert Doc is a simple to use, yet sophisticated document conversion utility. If you need to convert/manipulate thousands of files with a variety of file types located within many folders in a short period of time, this is the tool.
Convert Doc can be especially useful if you require complicated file conversion jobs done on a regular basis. By saving and recalling a conversion job file, 'Convert Doc' quickly remembers all the file conversion tasks and their details. Also, 'Convert Doc' may be run from the command line allowing for use in batch files or can be launched from within other programs.
PDF, Text, RTF and HTML are amongst the favorite formats our customers convert their files to. With 'Convert Doc' you can use our conversion algorithms, or those built within MS Word itself giving you an extreme amount of flexibility.
Home Page
-
http://www.softinterface.com/Convert-Doc/Convert-Doc.htm
No mirrors please