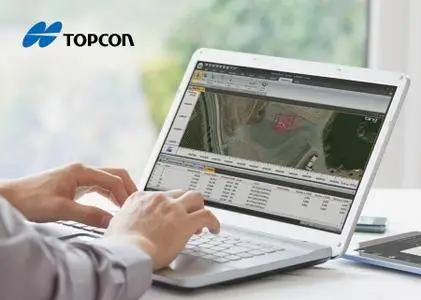 Topcon Magnet Office Tools 2.0 | 72.7 mb
Topcon Positioning Systems, Inc. has released 2.0 version of Magnet Office Tools. A flexible software solution for daily data processing, customized reporting, and collaborative visualization.
As an proven software solution, MAGNET Office Tools today is the result of years of user input and has resulted in a simplified yet powerful "tool". A key component to the MAGNET software workflow, MAGNET Office Tools supports a large library of industry file formats to keep your projects moving forward. At it's core, MAGNET Office Tools provides customizable processing and adjustment options for data collected using optical total station systems and GNSS hardware.
Discover MAGNET Office Tools features and benefits:
- Process of field measurements of combined methods of GNSS and total stations
- Create and manage descriptive Code Libraries
- Visualize field work in Google Earth, 3D orbital view, CAD view, and more
- Automatic error checking for efficient processing of field measurements
- Generate and customize reports of field work
- Direct export to Autodesk's AutoCAD Civil 3D software
About Topcon Positioning Systems, Inc.
Topcon Positioning Systems, Inc. designs, manufactures, and distributes precise positioning products and solutions for surveying, construction, agriculture, civil engineering, BIM, mapping and geographic information system (GIS), asset management, and mobile control markets. The company provides 3D and 2D excavator systems, haul trucks, 3D wheel loader systems, and software for excavating and mass hauling; profiling and milling systems, paving systems, and compaction systems; robotic and standard total stations; and mobile mapping systems, laser scanners, and aerial mapping systems. It also offers construction management software, construction design and planning, construction field software.
Product:
Topcon Magnet Office Tools
Version:
2.0
Supported Architectures:
32bit / 64bit
Website Home Page :
www.topconpositioning.com
Language:
english
System Requirements:
PC
Supported Operating Systems:
Windows 7even / 8.x / 10
Size:
72.7 mb
Please visit my blog
Added by 3% of the overall size of the archive of information for the restoration

No mirrors please