The company Trinigy, engaged in development of game engines, today announced Vision game engine version 7.6.3.The new SDK Vision (Vision SDK) provides a long list of new features, including improved lighting system, allowing you to create physically accurate lighting as stationary objects, and dynamic scenes, taking into account the effect of radiosity (indirect lighting), and normal maps.
A new feature, Radiosity is a graphics technology for creating natural lighting (including indirect lighting) on the basis of a physical model of light propagation in complex architectural environments. This technique allows accurate way to calculate the propagation of light and carry out a full-color visualization of the scene ..
Another outstanding innovation is the editor vForge, operating on the principle «What you see is what you get» (What you see is what you get). The new editor allows you to make changes to the game, even when it is started to immediately evaluate the changes. This feature can significantly reduce the time and cost of game development. To ensure the specific needs of a specific project editor vForge provides prompt changes to the file by the developer.
Year: 2009
Version: 7.6.3
Developer: Trinigy
Platform: x32, Windows 2000/2003/XP/Vista
Compatibility with Vista: complete
Language: English only
Tabletka: Present
Short description (ENG)
The Vision Engine - Engineered for Freedom
Every feature in the Vision Engine has been carefully engineered to empower game developers like you with more technical and creative freedom.
Freedom of Choice
Now in use on over 100 projects, the Vision Engine gives you the freedom to create the type of game you want (MMOs, FPS, RPG, casual, serious, etc) on the platform of your choice. It has been carefully optimized to efficiently utilize all available hardware resources on all major platforms (PC, Xbox360 ®, PLAYSTATION ® 3 and Nintendo Wii ®).
Freedom of Workflow
The Vision Engine boosts productivity and creativity by removing the technical limitations so often imposed on your design, art and programming departments. Superior run-time rendering, state-of-the-art exporters for the latest versions of Max and Maya, a WYSIWYG scene editor with a myriad of useful tools and fully integrated middleware technologies, a lighting editor, as well as model, scene and resource viewers help you quickly integrate, explore and visualize new ideas and push the limits of game design.
Freedom from Risk
In addition to mature and proven game engine technology, you receive a reliable technology partner that provides immediate, skilled support, helpful samples and documentation, continuous software updates and access to our secure Vision Developer's Site.
:Screenshot: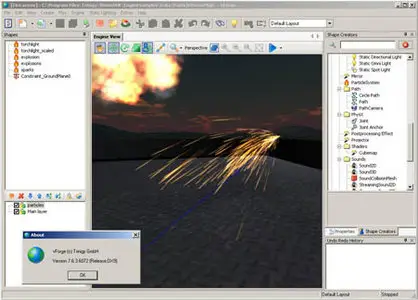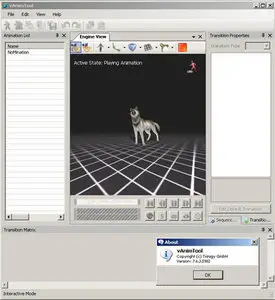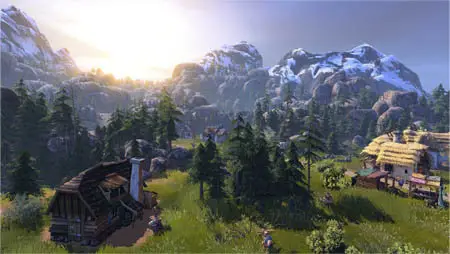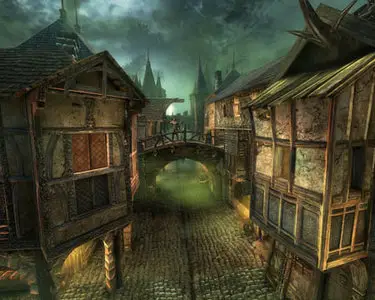 Download:
http://hotfile.com/dl/22014354/045ea20/TrinigyVisionSDK.part1.rar.html
http://hotfile.com/dl/22015501/4d332a4/TrinigyVisionSDK.part2.rar.html
http://hotfile.com/dl/22014344/85433c6/TrinigyVisionSDK.part3.rar.html
http://hotfile.com/dl/22014515/c6b55d7/TrinigyVisionSDK.part4.rar.html
http://hotfile.com/dl/22014348/75fbad2/TrinigyVisionSDK.part5.rar.html
http://hotfile.com/dl/22015773/53729a7/TrinigyVisionSDK.part6.rar.html
http://hotfile.com/dl/22015792/50c0efd/TrinigyVisionSDK.part7.rar.html

Mirror:
http://extabit.com/file/27a1y4ygsgh3g
http://extabit.com/file/27a1y4ygsg7kc
http://extabit.com/file/27a1y4ygsg7l8
http://extabit.com/file/27a1y4ygsg7lo
http://extabit.com/file/28xvbun0b40wk
http://extabit.com/file/28xvbun0b40x0
http://extabit.com/file/28xvbun0b3xro

Mirror:
http://uploading.com/files/68d9eef9/TrinigyVisionSDK.part1.rar/
http://uploading.com/files/73c53dba/TrinigyVisionSDK.part2.rar/
http://uploading.com/files/f653c2dm/TrinigyVisionSDK.part3.rar/
http://uploading.com/files/7em527m2/TrinigyVisionSDK.part4.rar/
http://uploading.com/files/d1m6ade3/TrinigyVisionSDK.part5.rar/
http://uploading.com/files/f947b7de/TrinigyVisionSDK.part6.rar/
http://uploading.com/files/bd855a99/TrinigyVisionSDK.part7.rar/

Mirror:
http://freakshare.net/files/ernpssmz/TrinigyVisionSDK.part1.rar.html
http://freakshare.net/files/xposgo57/TrinigyVisionSDK.part2.rar.html
http://freakshare.net/files/vpxy0w9e/TrinigyVisionSDK.part3.rar.html
http://freakshare.net/files/osf4beuq/TrinigyVisionSDK.part4.rar.html
http://freakshare.net/files/bz8qsmz4/TrinigyVisionSDK.part5.rar.html
http://freakshare.net/files/dn6l8k5c/TrinigyVisionSDK.part6.rar.html
http://freakshare.net/files/75bqt3vv/TrinigyVisionSDK.part7.rar.html

Mirror:
http://rapidshare.com/files/326583013/TrinigyVisionSDK.part1.rar
http://rapidshare.com/files/326582690/TrinigyVisionSDK.part2.rar
http://rapidshare.com/files/326581892/TrinigyVisionSDK.part3.rar
http://rapidshare.com/files/326582799/TrinigyVisionSDK.part4.rar
http://rapidshare.com/files/326582817/TrinigyVisionSDK.part5.rar
http://rapidshare.com/files/326583449/TrinigyVisionSDK.part6.rar
http://rapidshare.com/files/326579207/TrinigyVisionSDK.part7.rar