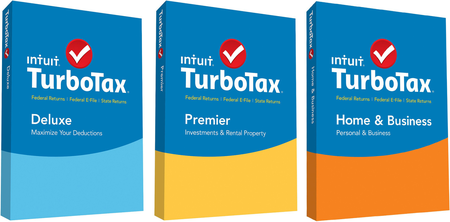 Intuit TurboTax Deluxe / Premier / Home & Business 2019 Build 2019.r21.037 macOS | 220 MB
Includes additional forms for all states
Get a head start on your 2019 taxes. File your tax return electronically to receive your fastest tax refund possible. Connect with an expert in a click and get answers when you need them with SmartLook™. Every personal TurboTax return is backed by our Audit Support Guarantee for free one-on-one audit guidance from a trained tax professional. And much more!
You answer simple questions about your life. We do all the math
All you need to do is tell us about your job and income, if you own a home, if you have any children, and about any charitable donations you made this year. Our calculations are 100% accurate, guaranteed. Plus, TurboTax is up-to-date with the latest tax laws, so you can be confident your taxes will be done right.
Get a jumpstart with W-2 snap & auto-fill
Just take a picture of your W-2, verify your data, and watch as your information securely uploads into all the right tax forms for you.
Get your fastest tax refund possible
File your return electronically and get your refund fast. For extra peace of mind, you'll get email confirmation from the IRS when your tax return has been accepted. Once you've filed, you can track your return online or on your phone with the TurboTax mobile app to know when your refund will hit your bank account.