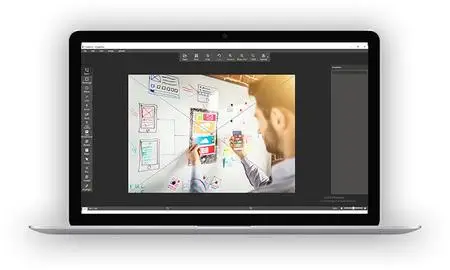 TweakShot Screen Capture 1.0.0.10024 | 5.5 Mb
The fastest way to capture your screen, edit images, and deliver results. TweakShot Screen Capture allows you to take screenshots of an active window, full screen or any rectangular area as a graphics file. It endorses some basic editing features like cropping, highlighting and resizing.
Snapshot Full Screen
Allows you to capture a screenshot of your current browsing page in full screen.
Capture Window
Take a screenshot of a single window on your screen in case multiple windows are open.
Image Editor
Create images of your own and get a full suite of rich image editing tools to edit screenshots.
Capture Video
Record screen activities including onscreen changes and mouse movements in just a click.
Area Selection
Select a particular region or area from the active window, which you want to capture.
Capture Scrolling Window
Just scroll the web page or window and grabs it all with just a single click!
Screen Color Picker
Pick colors from images and screen, or copy color code making designing easier
Active Window Screenshot
Capture a specific active window of your choice and leave rest to the app.
System Requirements:
Windows-based hardware PC with mouse or similar input device
Processor Intel Core i3 or better
Memory 4GB RAM or more
Operating System Windows 7, Windows 8.1, Windows 10
Hard disk 2 GB free space, SSD for best performance
Display 1280x768 size or better
Home Page
-
https://www.tweaking.in/tweakshot/