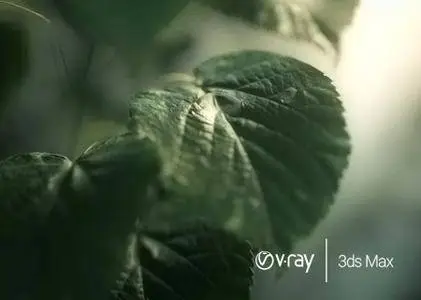 V-Ray 3.60.03 for 3D Max 2013-2018 | 1.9 Gb
Chaos Group, a leading provider of state of the art rendering solutions for the media, entertainment, and design industries, announced the release of VRay 3.6 for 3D Max. Major update includes improved compositing output and 3ds Max 2018 support.
Harness your computer's full power with V-Ray 3.6 for 3ds Max. With Chaos Group's Hybrid Rendering Technology, you can render on NVIDIA CUDA GPUs, CPUs — or a combination of both.
Learn more.
Other release highlights include:
-
Full Light Select Render Element
– Render individual lights or groups of lights as separate render elements, with full support for global illumination, reflections and refractions for accurate light mixing in post
-
Cryptomatte
– Automatically generate ID mattes with support for transparency, depth of field and motion blur. This will speed up workflows for compositors working in NUKE or Fusion
-
NVIDIA NVLink
– Supports shared GPU memory across NVLink compatible graphics cards
About Chaos Group.
Chaos Group is a worldwide leader in computer graphics technology, helping artists and designers create photoreal imagery and animation for design, television, and feature films. Chaos Group specializes in physically-based rendering and simulation software used daily by top design studios, architectural firms, advertising agencies, and visual effects companies around the globe. Today, the company's research and development in cloud rendering, material scanning, and virtual reality is shaping the future of creative storytelling and digital design. Founded in 1997, Chaos Group is privately owned with offices in Sofia, Los Angeles, Baltimore, Seoul, and Tokyo.
Product:
VRay
Version:
3.60.03
Supported Architectures:
x64
Website Home Page :
www.chaosgroup.com
Language:
english
System Requirements:
PC
Supported Operating Systems:
Windows 7even and above
Software Prerequisites:
Autodesk 3D Max 2013-2018
Size:
1.9 Gb
Please visit my blog
Added by 3% of the overall size of the archive of information for the restoration

No mirrors please