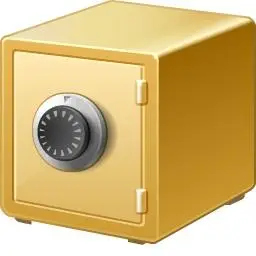 Virtual Safe Professional 3.5.3.0 | 13.5 Mb
VirtualSafe Professional is a software for secure encryption and decryption of files and directories. You can create virtual safes, that are stored encrypted by a user-defined key securely in your file system. In addition to the standard functionality of the freeware, Virtual Safe Professional provides many additional features …
Secure encryption mechanisms
- Virtual Safe Professional encrypts data exclusively with AES (Advanced Encryption Standard) - currently the most secure symmetric encryption mechanism.
- The user can choose between AES-128 - up to 16 characters per key - and AES-256 - maximum 32 characters per key.
Backup manager
The software is able to create automatic backups of virtual safes. The action, and the interval can be set in the Backup Manager. This allows you to secure your safes on your external hard drives to prevent data loss of your built-in hard drive. Overmore damage caused by third parties is not excluded: With automatic backups, you are definitely on the safe side.
Safe splitting
You want to archive your data safely? Then you can split your safe easily into several parts and put them carefree in your online storage or on disk. Only with the help of the master part and all fragments of the safe, the data can be put back together. Virtual Safe Professional places a number of randomized error bytes in the individual parts, which makes it almost impossible ever to decrypt the data again - without of course the master part, which knows exactly where to find the erroneous bytes.
Integrated shredder
- By using the integrated shredder you can shred individual files and directories.
- It is no longer possible to restore these files with any data recovery programs. By the way: Temporarily stored files can be shreddered automatically on closing the safe.
Feature overview:
- Creating as many and as large virtual safes
- Changing the password for virtual safes
- Encryption modes AES-128/AES-256
- Use of keys/passwords of up to 32 characters in length
- Automatic backup creation on the occurrence of certain actions
- Configuring the interval for the backup creation
- Manual creation of backups by using the backup manager
- Safe splitting: Split the safe in any number of parts
- Safe Merging: Merge a safe from any number of parts and the *.MASTERPART file
- Integrated shredder: Destroy any number of files or folders
- VirtualSafe Professional can automatically start with windows and is hidden in the tray
Requirements: WinXP/Vista/7/8/10
Home Page
-
http://www.virtualsafepro.de