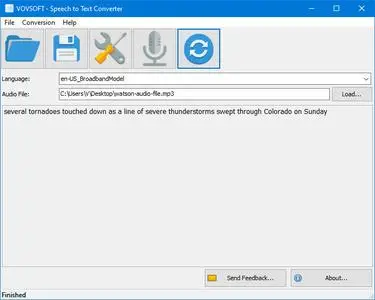 VovSoft Speech to Text Converter 1.1 | 3.1 Mb
Automatic speech recognition to convert English, Spanish, French, Arabic, Brazilian Portuguese, Japanese, Korean, German, and Mandarin speech into text. This utility can save you hours transcribing interviews, meetings, podcasts or any long audio files.
Record or load audio file
You can either record your own voice using your microphone or load from any audio file (MP3, FLAC, WAV, OGG, WEBM) in order to convert to text. Please note that higher quality audio improves results but you can also use narrow-band models for low-quality files.
Operating System:
Windows 10/8.1/8/7/Vista/XP
Home Page
-
https://vovsoft.com/