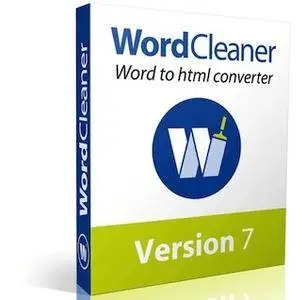 Word Cleaner 7.6.2 | 23.1 MB
Batch convert Word files to HTML, XHTML or TXT ones with the help of this powerful and easy to use software solution that features a built-in code editor and browser preview. Designed especially for web administrators and designers who maintain frequently updated websites with text contents, Word Cleaner is an efficient application that makes it simple for you to convert MS Word files to web-ready formats.
Batch convert documents to HTML with just a few mouse clicks
Besides helping you convert your MS Word files, the utility can also optimize your webpage's size, making it up to 70% smaller when compared with HTML files saved using the Microsoft-vetted app.
In other words, Word Cleaner encodes DOC, ODF, RTF, TXT and PDF files to HTML 5, HTML 4, xHTML, CSV, images and ePUB web-ready formats. By now, it is quite clear that Word Cleaner is an application that is designed from the ground up to help you save time by converting large numbers of documents to HTML.
User-friendly application with intuitive interface and a collection of templates
The tool comes with a simple and clean interface, with all the important functions always within reach. Moreover, Word Cleaner is exactly the type of application that you would call user-friendly, partly thanks to its interface, but mostly thanks to its large collection of customizable templates.
The templates make Word Cleaner such a fast application, as they provide you with full control over the process of encoding HTML, CSS and images. Speaking of images, you should know that the application enables you to save images as JPG, GIF and BMP.
OS :
Windows 10/8/7/Vista/XP
Language
: English
Home Page
-
https://wordcleaner.com