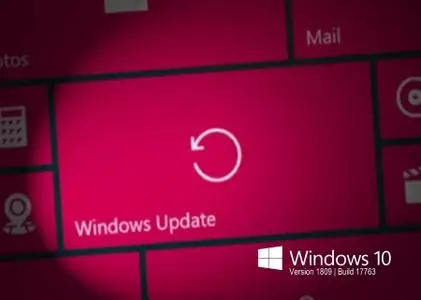 Windows 10 version 1809 Build 17763.437 | 33.8 Gb
The Microsoft product team is pleased to announce the availability of Windows 10 version 1809 Build 17763.437.This update includes quality improvements and bugs fixes.
April 9, 2019—KB4493509 (OS Build 17763.437)Improvements and fixes
This update includes quality improvements. Key changes include:
- Addresses an issue that occurs when you enable per font end-user-defined characters (EUDC). The system will stop working and a blue screen will appear at startup. This is not a common setting in non-Asian regions.
- Addresses an issue that may cause applications that use MSXML6 to stop responding if an exception was thrown during node operations.
- Addresses an issue that causes the Group Policy editor to stop responding when editing a Group Policy Object (GPO) that contains Group Policy Preferences (GPP) for Internet Explorer 10 Internet settings.
- Addresses an issue that may cause authentication issues for Internet Explorer 11 and other applications that use WININET.DLL. This occurs when two or more people use the same user account for multiple, concurrent login sessions on the same Windows Server machine, including Remote Desktop Protocol (RDP) and Terminal Server logons.
- Addresses an issue that may cause compound document (OLE) server applications to display embedded objects incorrectly if you use the PatBlt API to place embedded objects into the Windows Metafile (WMF).
- Security updates to Windows Datacenter Networking, Windows Server, the Microsoft JET Database Engine, Windows Kernel, Windows Input and Composition, Microsoft Scripting Engine, Windows App Platform and Frameworks, Windows Storage and Filesystems, Microsoft Graphics Component, Windows Virtualization, Windows MSXML, Windows SQL components, and Microsoft Edge.
- Addresses an issue with a speech subsystem in Microsoft HoloLens that causes applications to stop responding when there is no Internet connection.
- Addresses an issue about using provisioning packages to join Azure Active Directory (AAD) domains in bulk when first setting up Microsoft HoloLens.
- Addresses an issue about application installation notifications on Microsoft HoloLens devices.
- Addresses an issue about the installation of sideloaded Universal Windows Platform (UWP) apps from Windows Device Portal on Microsoft HoloLens. Sideloaded means the apps are not published in the Microsoft Store.
- Improves the efficiency of the environment data that Microsoft Azure Spatial Anchors use, which allows you to place spatial anchors in smaller physical locations in Microsoft HoloLens.
- Addresses an issue that prevents Microsoft HoloLens from connecting to some Windows 10 mobile hotspots.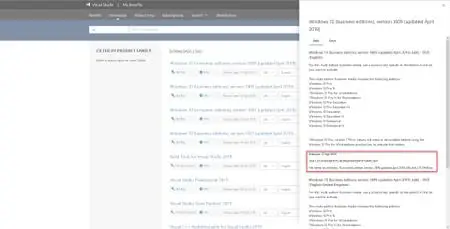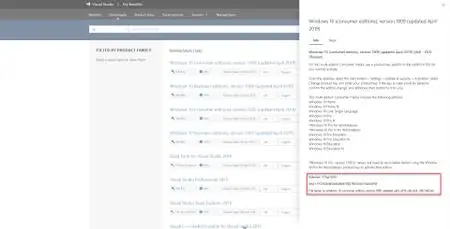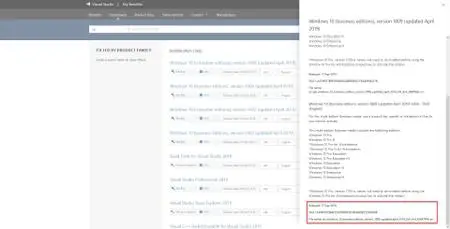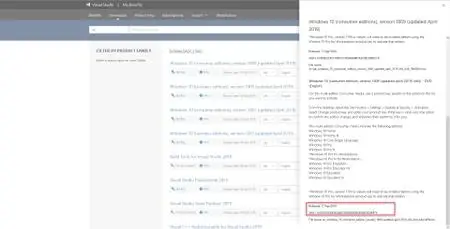 About Microsoft Windows 10 version 1809.
Microsoft has resumed the rollout of Windows 10 version 1809. The re-release of the so-called October 2018 Update comes more than five weeks after the company pulled the original installation files from its download servers and stopped its scheduled delivery through Windows Update just days after its initial debut on Oct. 2.
In a blog post, Microsoft's John Cable, the director of Program Management for Windows Servicing and Delivery, says the data-destroying bug that triggered that unprecedented decision, as well as other quality issues that emerged during the unscheduled hiatus, have been "thoroughly investigated and resolved."
The first step in the re-release is to restore the installation files to its Windows 10 Download page so that "seekers" (the Microsoft term for advanced users who go out of their way to install a new Windows version) can use the ISO files to upgrade PCs running older Windows 10 versions.
The installation files will also be offered to commercial customers for deployment through Windows Server Update Services and System Center Configuration Manager.
The re-release doesn't change the major build number, 17763, or the October 2018 Update name. The support clock will get a restart, however, with Nov. 13, 2018 now the official beginning of the servicing timeline for the Semi-Annual Channel ("Targeted") release.
For customers running Enterprise and Education editions, that means this release will be supported under the new 30-month policy, until April 2021. PCs running Windows 10 Pro will be able to defer feature updates until one year after Microsoft declares this version ready for widespread business adoption, which will probably happen sometime in early 2019.
About Microsoft.
Microsoft Corporation, leading developer of personal-computer software systems and applications. The company also publishes books and multimedia titles, offers e-mail services, and sells electronic game systems, computer peripherals (input/output devices), and portable media players. It has sales offices throughout the world.
Product:
Microsoft Windows
Version:
10 version 1809 Build 17763.437.rs5_release_svc_im.190401-1813 .ISO **
Supported Architectures:
32bit / 64bit
Website Home Page :
www.microsoft.com
Language:
english, русский
System Requirements:
*
Size:
33.8 Gb
Minimum:
- Processor: 1 gigahertz (GHz) or faster processor or SoC
- RAM: 2 gigabyte (GB) for 64-bit
- Hard disk space: 20 GB for 64-bit OS
- Graphics card: DirectX 9 or later with WDDM 1.0 driver
- Display: 800 x 600
RE-release + April 9, 2019 KB4493509 = (Updated April 2019 (OS Build 17763.437))

business_edition
consumer_edition
Please visit my blog
Added by 3% of the overall size of the archive of information for the restoration

No mirrors please