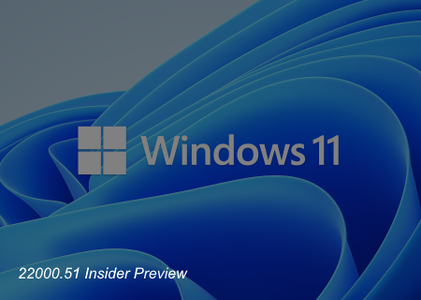 Windows 11 Version 21H2 Build 22000.51 Insider Preview | 10.4 Gb
While the final version of Windows 11 is expected to be released in the fall of this year or early next, the Insider preview release – targeted at Windows fans and experts who understand the risks involved in downloading unfinished software – is now available today.
The first preview build of Windows 11 is Build 22000.51 and it comes with a new Windows Settings app, redesigned Start Menu, Action Center, new taskbar, floating Windows Search, and a bunch of other UI improvements.
For example, there's a new File Explorer. The existing Explorer has been updated with a modern, clean look and a brand-new command bar. Microsoft has also redesigned context menus that appear when you right-click in File Explorer.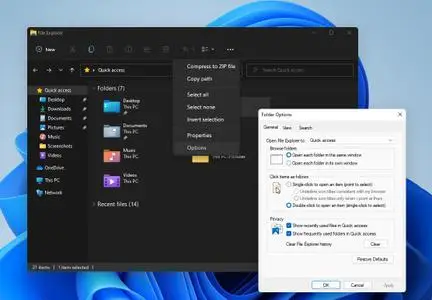 Other noticeable improvements in Build 22000.51 are:
- New Action Center, wireless network and volume flyouts.
- Windows widgets: You can view MSN headlines and weather report on your desktop
- Themes: In addition to light and dark mode, Windows 11 now comes with additional colourful themes.
- Sounds and wallpapers have been recreated for Windows 11.
- New multitasking, snapping UX, taskbar grouping feature.
- New touch and gesture.
- New Microsoft Store, but Android apps support is currently missing.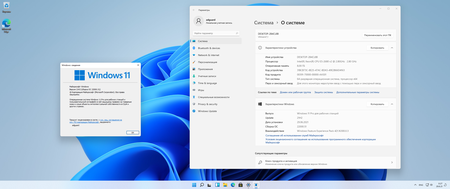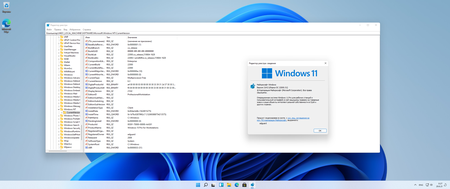 Microsoft officially announced Windows 11 last week,
showing off the next generation of Windows to the world. The OS features a major design refresh and brings with it performance improvements, touch-specific enhancements, and much more. Unsurprisingly, the first to test out the OS will be Windows Insiders, as the firm noted that the first builds will roll out this week. As promised, the company has released Windows 11 build 22000.51 to the Dev Channel.
It must be noted that the build will head to devices that were enrolled in the Insider Program's Dev Channel before June 24. However, if you performed a workaround to circumvent that limitation, you will be able to receive today's build.
Since this is the first Windows 11 build, not all the features announced during last week's event are here. One of the notable features that is missing today is the ability to run Android apps on Windows 11. The firm says that it will eventually add these features to the builds with time. However, the build does include the new Settings app and the modern File Explorer that was spotted last week, both of which were not shown off during the event.
As for the changelog, the company has detailed all the new features added to Windows 11. These include the new Start menu design, overall UI improvements such as the new Action Center, system sounds, new themes, and more. There are multitasking improvements such as the snap layouts, multi-monitor improvements through Snap groups, and more. The company is also releasing new versions of the Office suite of apps for Office Insiders.
Hands-on with Windows 11 Build 22000.51
We go hands-on with the latest build of Windows 11 for Insiders in the Dev channel, Build 22000.51. It includes a brand new UI, new settings, Microsoft Store and more.
Microsoft Corporation,
leading developer of personal-computer software systems and applications. The company also publishes books and multimedia titles, offers e-mail services, and sells electronic game systems, computer peripherals (input/output devices), and portable media players. It has sales offices throughout the world.
Product:
Windows 11
Version:
21H2 Build 22000.51.co_release_svc_prod2.210617-2050 Insider Preview *
Supported Architectures:
x64
Website Home Page :
www.microsoft.com
Language:
english, русский
System Requirements:
PC *
Size:
10.4 Gb
Please visit my blog
Added by 3% of the overall size of the archive of information for the restoration

No mirrors please