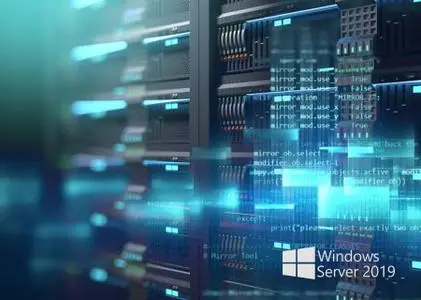 Windows Server 2019 LTSC version 1809 build 17763.1697 | 4.5 Gb
Languages: english, русский
The Microsoft development team is pleased to announce the availability of Windows Server 2019 LTSC Build 17763.1697. This build includes last updates and bug fixes to January 12, 2021.
January 12, 2021 — KB4598230 (OS Build 17763.1697)
Windows 10, version 1809, all editions Windows Server version 1809 Windows Server 2019, all editions
Highlights
- Updates to improve security when using external devices, such as game controllers, printers, and web cameras.
- Updates to improve security when using Microsoft Office products.
- Updates to improve security when Windows performs basic operations.
Improvements and fixes
This security update includes quality improvements. Key changes include:
- Addresses a timing issue on print servers that might send print jobs to the wrong print queue.
- Addresses a security vulnerability issue with HTTPS-based intranet servers. After installing this update, HTTPS-based intranet servers cannot, by default, use a user proxy to detect updates. Scans using these servers will fail if you have not configured a system proxy on the clients. If you must use a user proxy, you must configure the behavior using the policy "Allow user proxy to be used as a fallback if detection using system proxy fails." To ensure the highest levels of security, also use Windows Server Update Services (WSUS) Transport Layer Security (TLS) certificate pinning on all devices. This change does not affect customers who are using HTTP WSUS servers. For more information, see Changes to scans, improved security for Windows devices.
- Addresses a security bypass vulnerability that exists in the way the Printer Remote Procedure Call (RPC) binding handles authentication for the remote Winspool interface. For more information, see KB4599464.
- Addresses an issue that might damage the file system of some devices and prevent them from starting up after running chkdsk /f.
- Security updates to Windows App Platform and Frameworks, Microsoft Graphics Component, Windows Media, Windows Fundamentals, Windows Kernel, Windows Cryptography, Windows Virtualization, Windows Peripherals, and Windows Hybrid Storage Services.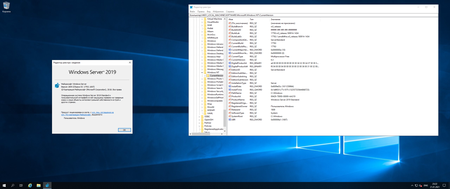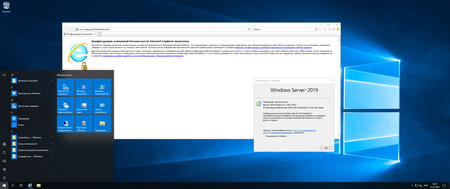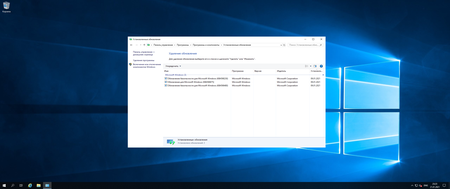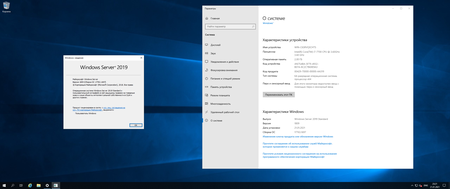 The current LTSC product is Windows Server 2019.
If you want to stay in this channel, you should install (or continue using) Windows Server 2019, which can be installed in Server Core installation option or Server with Desktop Experience installation option.
Windows Server 2019 brings improvements in four key areas, such as Hybrid, Security, Application Platform and Hyper-converged Infrastructure (HCI). Together with Windows Admin Center, Windows Server 2019 becomes a powerful platform to run your workloads on-premise or in the cloud.
Demo-rich overview of major advances coming to Windows Server 2019 including: managing hyper-converged infrastructure; support for storage class memory; the new Storage Migration Service; deduplication coming to ReFS; new Hybrid integration between Windows Server datacenter and Azure with the Windows Admin Center and more.
Microsoft Corporation
, leading developer of personal-computer software systems and applications. The company also publishes books and multimedia titles, offers e-mail services, and sells electronic game systems, computer peripherals (input/output devices), and portable media players. It has sales offices throughout the world.
Product:
Windows Server
Version:
2019 version 1809 LTSC (with GUI) Build 17763.1697.rs5_release_svc_prod1.210106-2110 MSDN
Supported Architectures:
x64
Website Home Page :
www.microsoft.com
Language:
english, русский
System Requirements:
*
Size:
4.5 Gb
The following are estimated system requirements Windows Server 2019. If your computer has less than the "minimum" requirements, you will not be able to install this product correctly. Actual requirements will vary based on your system configuration and the applications and features you install.

Unless otherwise specified, these minimum system requirements apply to all installation options (Server Core, Server with Desktop Experience, and Nano Server) and both Standard and Datacenter editions.

Minimum:
- 1.4 GHz 64-bit processor
- Compatible with x64 instruction set
- Supports NX and DEP
- Supports CMPXCHG16b, LAHF/SAHF, and PrefetchW
- Supports Second Level Address Translation (EPT or NPT)
- 512 MB (2 GB for Server with Desktop Experience installation option)
- ECC (Error Correcting Code) type or similar technology
- An Ethernet adapter capable of at least gigabit throughput
- Compliant with the PCI Express architecture specification.
- Supports Pre-boot Execution Environment (PXE).
Please visit my blog
Added by 3% of the overall size of the archive of information for the restoration

No mirrors please