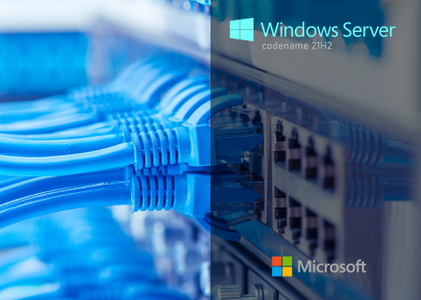 Windows Server 2022 LTSC, Version 21H2 Build 20348.288 | 4.7 Gb
The Microsoft development team is pleased to announce the availability of Windows Server 2022 LTSC version 21H2 build 20348.288. Cumulative update KB5006699 contains various bug fixes and security improvements for Windows Server 2022 .
October 12, 2021 — KB5006699 (OS Build 20348.288) Improvements and fixes
This security update includes quality improvements. Key changes include:
- Addresses an issue that prevents some applications, such as Microsoft Office and Adobe Reader, from opening or causes them to stop responding. This occurs on devices that are subject to Microsoft Exploit Protection for Export Address Filtering (EAF).
Windows 10 servicing stack update - 20348.260
This update makes quality improvements to the servicing stack, which is the component that installs Windows updates. Servicing stack updates (SSU) ensure that you have a robust and reliable servicing stack so that your devices can receive and install Microsoft updates.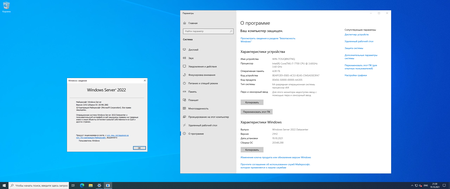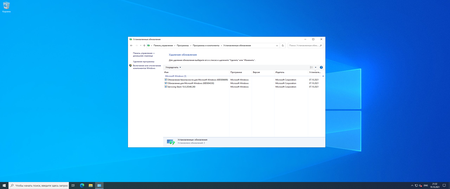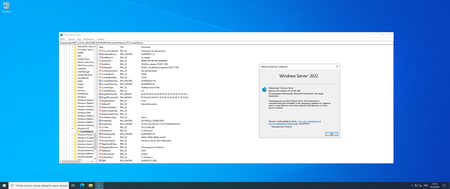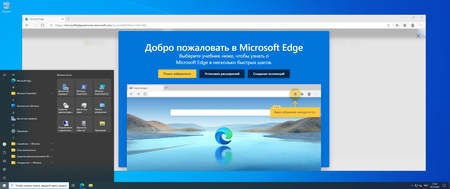 Windows Server 2022
is the latest version of the on-premises version of Windows Server. Microsoft has designated it as a Long Term Servicing Channel (LTSC) release, meaning it will get 10 years of support. And it includes a number of new security, management and containerization features.
"Windows Server follows Microsoft's Fixed Policy support lifecycle. Fixed Policy product expiration dates are rounded forward to expire on the second Tuesday (patch Tuesday) after the end of the quarter so that Fixed Policy products only expire four times a year. This policy is in place to create predictability for customers and to ease the management burden of tracking product expiration dates. In the event, Microsoft releases a security update on the same day that a product is scheduled to end its lifecycle, support of that last security update will continue for a minimum of 30 days."
New Features in Windows Server 2022
Windows Server 2022, also known as vNext and Windows Server 21H2, has a ton of exciting new features. In this video we'll take a look at some of the most innovative and impactful features of this server operating system.
Microsoft Corporation
, leading developer of personal-computer software systems and applications. The company also publishes books and multimedia titles, offers e-mail services, and sells electronic game systems, computer peripherals (input/output devices), and portable media players. It has sales offices throughout the world.
Product:
Windows Server
Version:
2022 LTSC version 21H2 Build 20348.288.fe_release_svc_prod1.211005-1713 MSDN
Supported Architectures:
x64
Website Home Page :
www.microsoft.com
Languages Supported:
english
System Requirements:
PC *
Size:
4.7 Gb
The following are estimated system requirements Windows Server 2022. If your computer has less than the "minimum" requirements, you will not be able to install this product correctly. Actual requirements will vary based on your system configuration and the applications and features you install.

Unless otherwise specified, these minimum system requirements apply to all installation options (Server Core, Server with Desktop Experience, and Nano Server) and both Standard and Datacenter editions.

Minimum:
- 1.4 GHz 64-bit processor
- Compatible with x64 instruction set
- Supports NX and DEP
- Supports CMPXCHG16b, LAHF/SAHF, and PrefetchW
- Supports Second Level Address Translation (EPT or NPT)
- 512 MB (2 GB for Server with Desktop Experience installation option)
- ECC (Error Correcting Code) type or similar technology
- An Ethernet adapter capable of at least gigabit throughput
- Compliant with the PCI Express architecture specification.
- Supports Pre-boot Execution Environment (PXE).
Please visit my blog
Added by 3% of the overall size of the archive of information for the restoration

No mirrors please