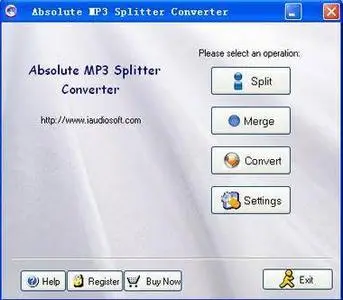 Absolute MP3 Split. & Conv. 2.5.4 | 2 Mb. |
Ftp2Share (Mirrors RS.com & DF).
Absolute MP3 Splitter Converter is a powerful audio split, merge and convert software, which can split your large audio file into small pieces and merge audio files in one large file, convert between audio formats, without losing sound quality.