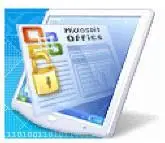 Accent Office Password Recovery ver. 2.50 | 1,07 Mb
Accent OFFICE Password Recovery is an "all-in-one" tool that helps you recover lost or forgotten passwords to your documents created in Microsoft Office applications: Access, Excel, and Word. Some types of password can be instantly restored (see the table). For other passwords there are three attack types including a brute force attack with a mask and advanced options while attacking using a dictionary. Start recovering passwords immediately with the easy-to-use graphical interface which includes context help, Task Creation Wizard and a step-by-step tutorial.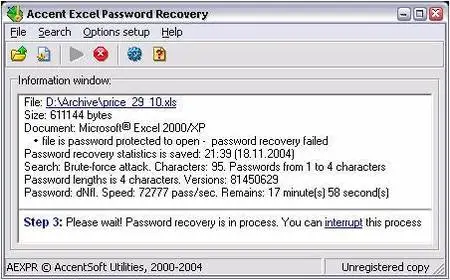 Accent OFFICE Password Recovery features an advanced visual mechanism for specifying a mask: you can specify the range of possible values individually for each position in the password that will be generated. The program also has advanced features for a dictionary-based attack. It is a dictionary manager that allows you to search several dictionaries one by one for the password. It is transforming passwords from the dictionary and adding digits to them.