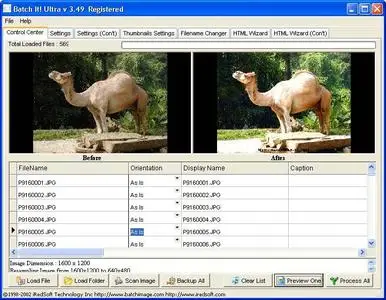 Batch It Ultra v3 97 (PC) | 9 Mb.
Batch It! Ultra is our flagship Windows based GUI Batch Image Processor made for the power-user. It allows you to batch resize, rename, add captions, converts, create thumbnail gallery and slice images.
Batch It! Ultra makes it easy for web designers or digital photographers to place their images up on the web or on CD-ROM in a neat thumbnail gallery.
Batch It! Ultra saves you time as it allows you to perform tasks which usually takes hours or days in a couple of minutes.