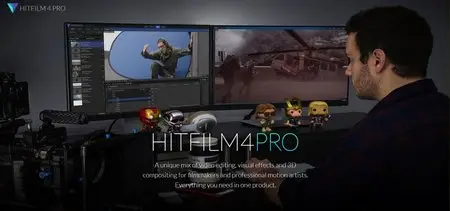 FXhome HitFilm 4 Pro 4.0.4907.05407 (x64) | 389 MB
HitFilm is no ordinary editor. It's the perfect blend of editing and compositing, which means you get everything you need right at your fingertips. You can experiment and be creative all within a single, easy-to-use interface.
Editing, You can cut together all kinds of projects in HitFilm, from vlogs to short films to music videos. The clean, intuitive layout and responsive tools let you focus on your ideas while HitFilm takes care of the technical stuff.
Home Page
-
http://hitfilm.com/pro