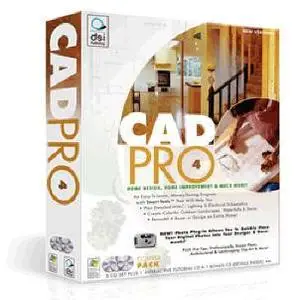 CAD Pro ver.4.0.14 | 13.4 Mb | Windows OS
CADPro combines Home Design Software, Floor Plan Software, Deck Plan Software, House Plan Software and Home Improvement Software into one all-inclusive, powerful design tool!
Photo Plug-In
Quickly place any digital photo or image into your CADPro documents using the Floor Plan Software!
PaintPro Plus™
Easy to use paint tools allow you to quickly modify digital photos images to meet your design requirements.
Auto-Shape Tools
With a simple click of the mouse you can add any of our Auto-Shapes to your floor plans in just a few seconds.
Architectural Tools
Powerful point and click tools for quickly creating your floor plans
Email Image Imbedding
Quickly send any design created in CADPro as an image in your emails by simply selecting the 'Send as Mail' option.
Sketch Tracing
Sketch your design on a piece of paper, scan it and it becomes a traceable template.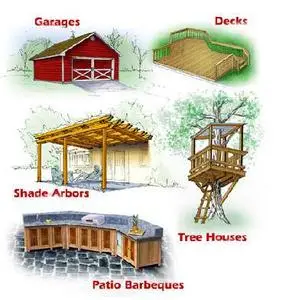 Features
-Intelligent Tools
-Advanced Drafting Tools
-Customizable Views
-Over 5,000 FREE Symbols,
-Clip Art & Plans
-Up to 16.8 Million Colors
-Associative Dimensioning
-Rotating Text
-256 Layers
-Grid Tools with Snap Grids
-Import / Export WMF & EMF
-Import BMP, GIF, JPEG, TIFF &
-PNG files and trace over them Import Autocad DXF R12, 13, 14 & 2000
-Relocating Rulers
-Floating & Dockable Toolboxes
-English & Metric Coordinates
-Display Feet & Inches or Decimal Equivalent
-Calculate Area and Perimeter
-Automatic Snap Tools for Precise Alignment
-Tile Large Drawings
-Choose Different Line Styles & Sizes
-Fill Colors & Patterns
-Optimized for Windows XP
-Windows Networking for Home or Business