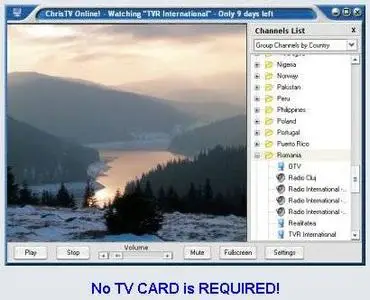 ChrisTV Online v2.60 (PC) | 3 Mb.
ChrisTV Online! will bring them to your desktop and you will gainaccess to more than 800+ TV channels and 600+ radio stations from allover the globe (more than 100 countries).
Get connected to one of the largest channels database and receiveupdates periodically. As a bonus we have added to ChrisTV Online!'schannels database access to online streams with music video clips plusmovie trailers just to keep you entertained to the maximum.