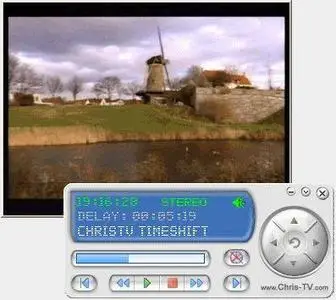 ChrisTV Professional v4.99 (PC) | 5 Mb.
ChrisTV Professional - The PVR that TAKES control OVER your TV Card - TV on your PC with High quality image and sound- developed by ChrisTV Team for TV Tuners with WDM Drivers installed.
Supports all TV Cards based on BT8x8 chipset, Philips SAA713x chipset, Conexant CX2388x, also works with any Capture Device : Webcams, Video Cards with Video IN.