Portable Chikka Messenger v4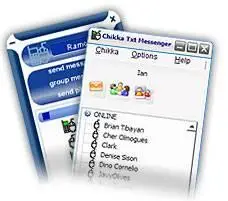 Send text messages and MMS images to mobile phones from your computer!
Try the new and improved version of Chikka Messenger!
• Add Google Talk buddies (click here to know how)
• Lighter and Faster! Easier to Use!
• No more connection problems!
• Change skins or languages anytime!
• Can now support messaging in UNICODE! (Chinese, Japanese, etc.)
• Get auto-updates anytime and upgrade your client on the fly!
download: 1.47mb
http://mihd.net/gukhot