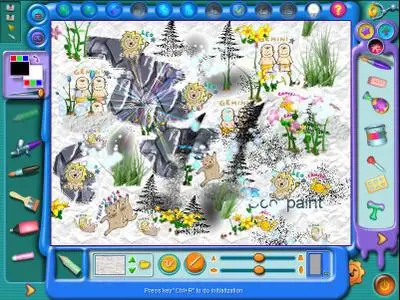 Cool Paint ver.2.6.0.1 | 58.0 Mb | Windows OS
Cool Paint Materials contains vast picture materials and photo galleries. It provides users with more resources and pleasure during painting or editing pictures. 3 picture categories: background, role, and animation. Nearly 1000 pictures in various styles and sizes. Materials can be inserted into canvas easily and can be conveniently edited.
Everyone can be Van Gogh with this program. Cool Paint is a cute and easy-to-use software for painting and editing pictures. It has 4 advantages:
- Simple, easy-to-use interface.
- 40 painting tools.
- 1000 picture materials.
- Powerful and easy picture editing tools.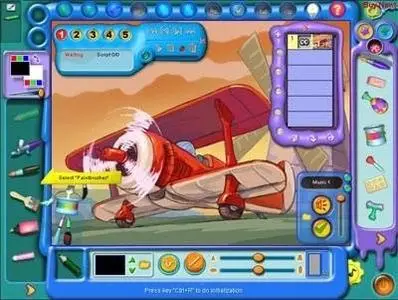 Cool Paint has a simple, easy-to-use interface, fun sound effects, and cartoon buttons which help users easily use the program. It provides the realistic painting utilities such as oil paint, pencil, airbrush, watercolour, mark brush, crayon, chalk, pigment tube or any other tools. The vast picture materials of approximately 1,000 pictures with background, role and animation in three categories can be your great creative helper. Furthermore, you can easily edit your pictures with professional processing techniques such as colour adjustment, layer modification, and darkroom processing. The program supports all typical graphic formats including GIF, JPG, JPEG, PCX, PNG, PSD, TIF, FLY, TGA, etc.