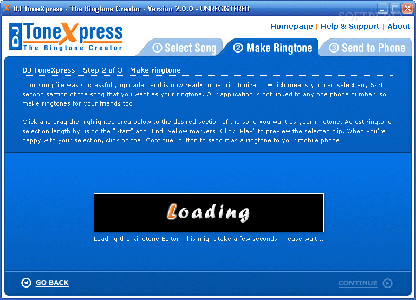 DJ ToneXpress 3.5| Application| 2006| 2.3 mb
The newest version of the DJ ToneXpress comes with a new look and features: Post your ringtone on your social network and blog sites (such as MySpace, Friendster, IMVU, Hi5, Blogger and many more) Use fade in & out to get the most out of your ringtone. Choose the bit rate file download to increase quality.
DJ ToneXpress was made with the ease-of-use in mind; instructions are provided on each step, guiding you through the process of making your own ringtones. All you have to do is to follow 3 easy steps; the whole process should not take more than 3 minutes to complete:
Step 1 - Select Song
Step 2 - Make Ringtone
Step 3 - Send to Phone
Rapidshare.com
Download
DJ ToneXpress 3.5
Download
crack
Enjoy!!