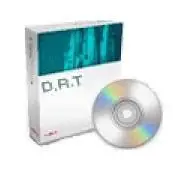 Domain Research Tool was created to find domains with type-in visitors, search engine traffic, backlinks, PageRank, Alexa™ rank, whois details and more. It can also auto-appraise domains using user specified formulas, send bulk automated offer e-mails, track your current auctions, monitor important domains, filter incredibly large domain lists and zone files and much, much more. All with full multiple proxy support.
Feature SummaryDesigned for BULK Scanning:
Domain Research Tool was created to scan domains in bulk. This means that it can handle lists of up to 500,000 domains per scan cycle. Unlike competing products, D.R.T. Can easily load and manipulate extremely large lists and even comes with full support for loading, filtering and analyzing zone files.
Powerful Proxy Support:
Scanning large lists cannot be done without utilizing proxy servers (see Help file for detailed information on what proxy servers are). D.R.T. supports loading of up to 10,000 proxy servers for use during the scan. Throughout the scan the proxy servers are rotated and poorly performing proxies are automatically disabled. D.R.T. Can also check the proxies to ensure that they are functional and non-transparent. No other domain tool offers these features.
New - IDN Support:
As requested by our customers, Domain Research Tool now supports international domain names (IDNs). This means that you'll be able to load and scan international domain names just as easily as you scan regular domains. All IDN conversion is done in the background so that you never have to worry about converting from UTF8 to punycode. DRT is the only tool to offer integrated IDN support and a bulk IDN converter.
New - Typo Generator:
Instantly generate hundreds to thousands of typos from other domains and keyword phrases. Generate typos in 250 TLDs and quickly check them for availability and typein score. No other tool offers such flexibility.
Portfolio Management:
The latest version of Domain Research Tool includes a portfolio management feature designed to monitor and track the user's domain portfolio. Changes to domain whois records, name servers, e-mails, IPs, site title, link popularity, overture score and much more are tracked and analyzed. Keeping an eye on your domains has never been easier.
Watch List:
Finding and acquiring quality domains cannot be done without organization. The D.R.T. watch list helps users stay organized by keeping track of offers, auctions, sales, purchases, negotiations, domain notes, alerts, and much more. The tool can also send automated offers in bulk to owners of domains you are interested in.
Type-in Domain Finder:
D.R.T. was built to simplify the process of finding and acquiring type-in domains. With support for Overture.TLD scans as well as multiple diggers that generate domains based on popular Overture and search engine keywords, D.R.T. makes finding type-in domains a snap.