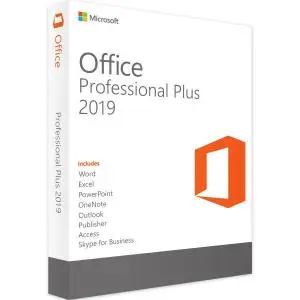 Microsoft Office Professional Plus VL 2019 - 1902 (Build 11328.20146)
Office Related | OS: Windows Server/7/8/8.1/10 (x64x86) | 4.2 GB
Original Install File | Update: Marzo 2019 | Language: Italiano
Lavora al meglio con Office 2019 Professional Plus: la soluzione per utenti ambiziosi. Con le nuove, moderne versioni di Word, Excel, PowerPoint, Outlook e OneNote, potrai essere immediatamente produttivo. Scegliendo l'edizione Professional Plus, gli utenti, che utilizzano la gamma completa di Microsoft Office a casa o in ufficio, non possono di certo sbagliare. Questo pacchetto, infatti, contiene tutti i programmi importanti: Word, Excel, Outlook, PowerPoint, Publisher e Access.
Inoltre, da adesso OneNote è disponibile per il download presso lo store di Windows, per prendere appunti velocemente e inviarli su tutti i dispositivi attraverso il cloud. Grazie all'ampia gamma di programmi diversi, l'edizione Professional Plus è rivolta soprattutto a chi lavora da casa o presso un piccolo ufficio e cerca soluzioni efficienti e affidabili per la gestione di documenti, tabelle e altro.
Lavora come un professionista
Ottieni gli strumenti di cui hai bisogno su Word, Excel, PowerPoint, OneNote, Outlook, Publisher e Access per creare, fare presentazioni, comunicare e pubblicare come un professionista.
Estendi il tuo Office
Utilizza Office Online per visualizzare e modificare i file archiviati online e lavorare con altre persone in tempo reale. Accedi da qualsiasi dispositivo connesso a Internet dotato di browser supportati.
Condividi facilmente i file
Archivia i tuoi file online in modo da poterli visualizzare quando sei viaggio e invitare velocemente altre persone a revisionarli o modificarli.
Contiene:
Microsoft Office Professional Plus 2019
Microsoft Access 2019
Microsoft Excel 2019
Microsoft InfoPath 2019
Microsoft OneDrive for business in 2019
Microsoft OneNote 2019
Microsoft Outlook 2019
Microsoft PowerPoint 2019
Microsoft Publisher 2019
Skype for business in 2019
Microsoft Word 2019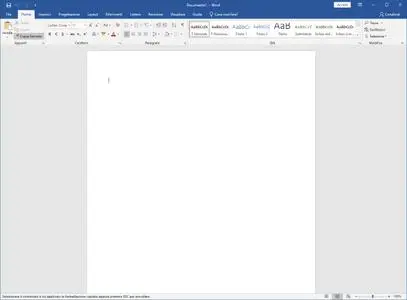 Nota
Ora è possibile installarlo anche su Windows 7, 8.1 & Server 2012.
Pe... in ITALIANO CLICCA QUI
>&... Blog Here <<<
Subscribe to My Newsletter!
If you like this release please support Developer / Publisher and BUY it.
If you'll find that my links are dead please let me know through the Private Messages.
Please DO NOT MIRROR

Password:
programmi