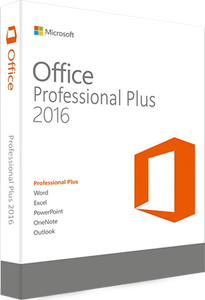 Microsoft Office Professional Plus 2016 v16.0.4927.1000
Office Related | OS: Windows Server/7/8/8.1/10 (x64x86) | 4.1 GB
Original Install File | Update: Novembre 2019 | Language: Italiano
Microsoft Office 2016 è arrivato. La suite per la produttività più famosa del mondo si rinnova per rispondere alle esigenze degli utenti, con un'integrazione totale con il cloud e la possibilità di creare documenti in qualsiasi luogo: dal PC, dallo smartphone o dal tablet. Inconfondibilmente Office. Lavora ai massimi livelli, sempre, ovunque e con chiunque. Con le nuove, moderne versioni di Word, Excel, PowerPoint, Outlook e OneNote, potrai essere immediatamente produttivo.
Lavora ai massimi livelli, sempre e ovunque
Crea documenti dall'aspetto accattivante, sviluppa nuove intuizioni e presenta le tue idee con sicurezza, sempre e ovunque. Con le app di Office affidabili per tablet, telefoni e Web, potrai lavorare in modo produttivo ogni volta che ti serve.
Ideale per il lavoro di squadra
Aumenta la tua produttività collaborando con altri, grazie agli strumenti integrati per condividere, rivedere e modificare contemporaneamente documenti, presentazioni e note.
Crea, perfeziona e condividi documenti dall'aspetto professionale e accattivante
Con gli strumenti all'avanguardia di Word, è facile creare e rivedere documenti di aspetto raffinato. Il nuovo riquadro Approfondimenti mostra informazioni contestuali pertinenti del Web all'interno di Word.
La scheda Progettazione consente di gestire layout, colori e tipi di carattere nell'intero documento.
Con gli strumenti integrati per condividere e rivedere i documenti, puoi aumentare la tua produttività. Diverse persone possono lavorare contemporaneamente allo stesso documento e usare commenti in thread per comunicare nel punto appropriato del testo.
Analizza e visualizza i dati in modo nuovo e intuitivo.
Il nuovo Excel ti consente di trasformare i numeri in informazioni significative. Le consuete scelte rapide da tastiera e i miglioramenti apportati all'immissione dati, come il Generatore di formule e il completamento automatico, aumentano immediatamente la tua produttività.
Excel agevola inoltre la visualizzazione dei dati consigliando i grafici più indicati per specifici numeri e offrendoti un'anteprima rapida delle varie opzioni disponibili. Con i nuovi filtri dati delle tabelle pivot puoi scoprire modelli in grandi quantità di dati.
Crea presentazioni multimediali e proponi le tue idee con sicurezza
Affronta la tua prossima presentazione in tutta sicurezza. La nuova visualizzazione Relatore di PowerPoint visualizza la diapositiva corrente, quella successiva, le note del relatore e un timer nel tuo Pc, mentre per il pubblico viene proiettata solo la presentazione sul grande schermo.
Con il nuovo riquadro Animazione puoi progettare e perfezionare le animazioni, mentre le transizioni sofisticate tra diapositive ti assicurano un prodotto finito di aspetto raffinato.
Condividi facilmente la tua presentazione e invita altri a lavorarci contemporaneamente.
Raccogli le idee nel tuo blocco appunti digitale
Cattura, organizza e condividi le tue idee con i blocchi appunti digitali accessibili da qualsiasi dispositivo. Trova rapidamente tutto quello che ti serve con un potente motore di ricerca che tiene traccia di tag, indici e note digitate e riconosce il testo nelle immagini e nelle note scritte a mano.
Applica il grassetto, il corsivo, la sottolineatura e l'evidenziazione, inserisci file, immagini e tabelle, per formattare le tue note come vuoi tu.
Condividi facilmente i blocchi appunti con amici, parenti o colleghi, che potranno così collaborare a pianificare viaggi, organizzare le attività domestiche o lavorare ai progetti.
Contiene:
Microsoft Office Professional Plus 2016
Microsoft Access 2016
Microsoft Excel 2016
Microsoft InfoPath 2016
Microsoft OneDrive for business in 2016
Microsoft OneNote 2016
Microsoft Outlook 2016
Microsoft PowerPoint 2016
Microsoft Publisher 2016
Skype for business in 2016
Microsoft Word 2016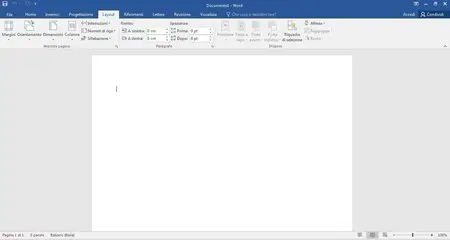 Operating system
: Windows 10, Windows 8.1, Windows 8, Windows 7 Service Pack 1, Windows 10 Server, Windows Server 2012 R2, Windows Server 2012, or Windows Server 2008 R2
Pe... in ITALIANO CLICCA QUI
>&... Blog Here <<<
Subscribe to My Newsletter!
If you like this release please support Developer / Publisher and BUY it.
If you'll find that my links are dead please let me know through the Private Messages.
Please DO NOT MIRROR

Password:
programmi