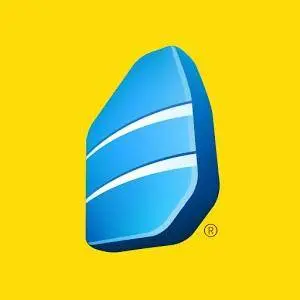 Apprendi lingue: Rosetta Stone v3.1.0
Mobile phones | .apk | 32.4 MB
Languages: Italian
Impara lo spagnolo, l'italiano, il tedesco, il francese, l'inglese o una delle altre 24 lingue in qualsiasi momento e ovunque !! Scopri i vantaggi di apprendere una nuova lingua con la nostra metodologia di immersione totale di comprovata efficacia. Scarica subito l'app mobile di Rosetta Stone e inizia ad apprendere!
La tua scuola o il tuo datore di lavoro ti ha fornito l'accesso a Rosetta Stone Foundations? Scarica questa app per continuare la formazione linguistica fuori casa. Gli studenti con l'accesso a Foundations ottengono TUTTI i contenuti inclusi nell'app "Apprendi lingue: Rosetta Stone".
** Vincitore dell'Academics' Choice Smart Media Award del 2014, vincitore del Tabby Awards 2014 e prodotto preferito Users' Choice **
Lingue disponibili:
• Arabo
• Cinese (Mandarino)
• Inglese (Americano)
• Inglese (Britannico)
• Olandese
• Filippino (Tagalog)
• Francese
• Tedesco
• Greco
• Ebraico
• Hindi
• Irlandese
• Italiano
• Giapponese
• Coreano
• Persiano (Farsi)
• Polacco
• Portoghese (Brasile)
• Russo
• Spagnolo (America Latina)
• Spagnolo (Spagna)
• Svedese
• Turco
• Vietnamita
If you like this program please support Developer / Publisher and BUY it.
Please DO NOT MIRROR
If you'll find that my links are dead please let me know through the Private Messages.
&g...g Here <<<
Subscribe to My Newsletter!