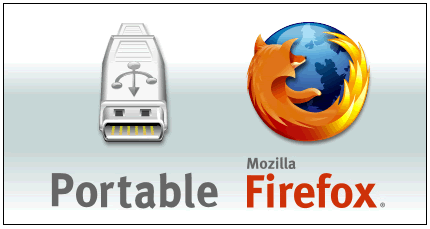 Portable Firefox v3.1 Beta 3 | 8.52 MB
Portable Firefox is a fully functional solution of Firefox optimized for use on a USB key drive.
Portable Firefox
has some specially-selected optimizations to make it perform faster and extend the life of your USB key as well as a specialized launcher that will allow most of your favorite extensions to work as you switch computers.
Portable Firefox
will also work from a CDRW drive (in packet mode), ZIP drives, external hard drives, some MP3 players, flash RAM cards and more.
Here are some key features of "Portable Firefox":
· One-Click Bookmarking
· Improved Performance
· Password Manager
· Instant Web Site ID
· Full Zoom
· Smart Location Bar
· Platform-Native Look & Feel
What's New in This Release:
· This beta is now available in 54 languages - get your local version.
· Added a new Private Browsing Mode.
· Added functions to make it easy to clear recent history by time as well as remove all traces of a website.
· New support for web worker threads.
· The new TraceMonkey JavaScript engine is on by default for web content.
· Improvements to the Gecko layout engine, including speculative parsing for faster content rendering.
· Removed the new tab-switching behavior based on feedback from users
· Support for new web technologies such as the and elements, the W3C Geolocation API, JavaScript query selectors, CSS 2.1 and 3 properties, SVG transforms and offline applications. More information.