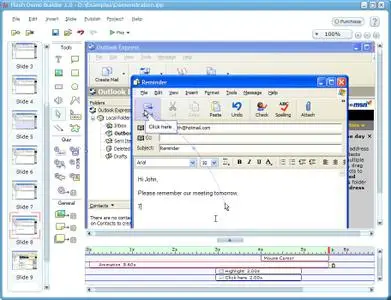 Flash Demo Builder v1.0.1156 | 39.1 MB
Flash Demo Builder is an easy to use and unique tool for creating tutorials, presentations, interactive quizzes and product demonstrations.
Utilize powerful screen capture which also records keypresses and mouse movements to show clearly how some processes and applications work.
Flash Demo Builder uses advanced compression which produce very clear and high quality output with small file size.
Download Links:
http://rapidshare.de/files/22931753/fdb10.part1.rar.html
http://rapidshare.de/files/22932544/fdb10.part2.rar.html