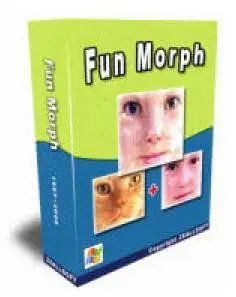 Fun Morph ver. 3.99 | 2.5 Mb | Windows OS
Zeallsoft Fun Morph is funny and easy to use photo morphing and warping software. Morph and warp face or image of friends, family, celebrities. Turn them into a cat or a pig or any jokes! You can save movie in all popular formats, including avi video, web page, email, greeting cards, animated gif, picture sequence and etc.
Hot Key Features
-Creating Photo Morphing is as Easy as 1, 2, 3!
The fast and simple wizard can help you to finish most steps.
-Fast and accurate morphing engine
Real Time preview your designs.
-Powerful photo editing tools
You can resize, crop, adjust, enhance and deform your photo.
-Free and convenient control panel
Such as Project Load/Save, Zoom In/Out, Redo/Undo and etc.
-Share your movie with your friends
Print and mail your card designs or email.
-Export all popular formats
Including AVI, SWF, GIF, HTML and etc.