Greg & Tim Hildebrandt: The Tolkien Years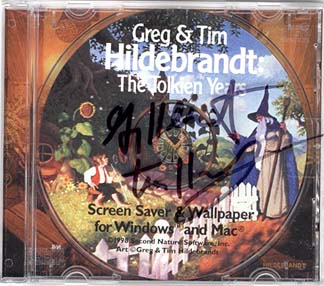 Screen Saver & Wallpaper for Windows and Mac:
World renowned Brothers Hildebrandt magically bring to life J.R.R. Tolkien's legendary land of Middle-earth. Their incredible imaginations created an amazing array of brilliant
and unique paintings. Relive the excitement and intrigue of Gandalf, Bilbo, Gollum, Goldberry, King Theoden, Wormtongue, the Balrog, and Ghan-Buri-Ghan.
Download:
http://sr1.mytempdir.com/109369