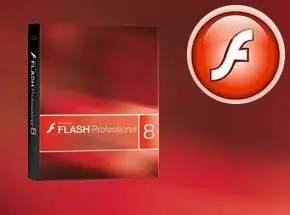 Macromedia Flash 8 | 8*15Mb
Flash Professional 8 is the industry's most advanced authoring environment for creating interactive websites, digital experiences and mobile content.
With Flash Professional 8, creative professionals design and author interactive content rich with video, graphics, and animation for truly unique, engaging websites, presentations or mobile content.
Get full creative control.
Great ideas deserve great tools. Flash provides full design control to maximize creativity, resulting in a consistent end-user experience across a variety of platforms.
Build once, deliver anywhere.
Unleash applications to the web, Windows®, Macintosh®, Unix, PDAs, and even cell phones. Reach the widest possible audience via the Flash Player, installed on 98% of desktops globally.
Create rich animation.
Create compelling 2D animations with the tool that brought animation to the Web.
Take video where it has never gone before.
Take advantage of the most widely deployed video platform on the Internet.
––––––––––––––––––––––––––––––––––––––––––––––––––––––––
Download Links
http://www.oxyshare.com/get/169161039044a248c143b573.02211120/MF8.part1.rar.html
http://www.oxyshare.com/get/165944108644a24912a3ba23.84322644/MF8.part2.rar.html
http://www.oxyshare.com/get/81739193044a24b660168f9.68079872/MF8.part3.rar.html
http://www.oxyshare.com/get/182772761344a24bb4c713f7.87217845/MF8.part4.rar.html
http://www.oxyshare.com/get/29182787744a24ee167e332.15515164/MF8.part5.rar.html
http://www.oxyshare.com/get/23736227444a24f0c77d3b9.59696912/MF8.part6.rar.html
http://www.oxyshare.com/get/120211646044a2538a76f3e8.60856967/MF8.part7.rar.html
http://www.oxyshare.com/get/7195151844a2506d8a8936.93857984/MF8.part8.rar.html
–––––––––––––––––––––––––––––––––––––––––––––––––––––––-