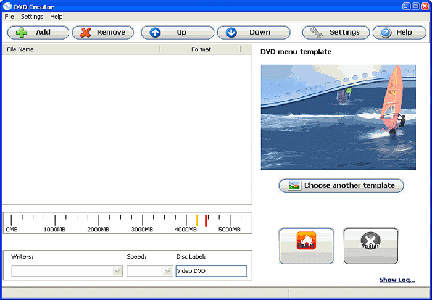 Magic DVD Creator v7.9.9.1 | 10.2MB
Magic DVD Creator helps you to burn with AVI, WMV and other video formats. Additionally its DVD burning completely compatible with either PAL or NTSC mode. Just drag the converted file into your favorite DVD burning application, and burn it to DVD.
The following video formats are supported:
* AVI (DivX, XviD, MS MPEG 4, Uncompressed, Cinepak and others) ;
* MPEG (MPEG 1, MPEG 2 Video, VCD, DVD, SVCD);
* WMV Windows Media Video;
* MOV Apple video format for the Macintosh.;
* 3GP a file format which is used in mobile phones to store media (audio/video).
* RM a digital sound and video file format .
* SWF Presenting vector-based interactive and animated graphics with sound for the Web.