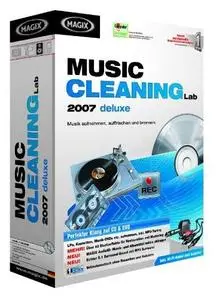 Magix Music Cleaning Lab 2007 Deluxe

German

- RESTORE

OS:Windows | Format: CUE/BIN | Size: 4x98 MB + 1x70 MB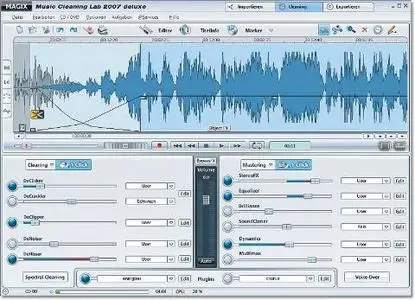 Record, restore, burn: MAGIX Audio Cleaning Lab 2007 deluxe is the perfect tool for restoring your sound on your PC. Automatically
remove crackling, hissing and humming from LPs, cassettes and MP3s and burn onto CD or DVD.
NEW! MAGIX AudioID
NEW! MP3 surround
NEW! 4-band EQ
NEW! Stereo reverb
NEW! DeEsser
In just three simple steps you can relive your favorite music in new, perfect sound. Whether it's old LPs, cassettes, tapes or MP3s off
the Internet, with MAGIX Audio Cleaning Lab 2007 deluxe you can restore and optimize your music in no time and burn everything onto
CD or DVD.
http://rapidshare.com/files/5708479/mmcl2007d.part1.rar
http://rapidshare.com/files/5621176/mmcl2007d.part2.rar
http://rapidshare.com/files/5628216/mmcl2007d.part3.rar
http://rapidshare.com/files/5636083/mmcl2007d.part4.rar
http://rapidshare.com/files/5641286/mmcl2007d.part5.rar