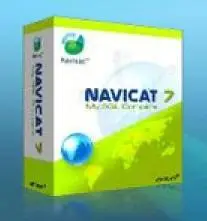 Navicat MySQL ver.7.2.8 | 7.66 Mb | Windows OS
PremiumSoft Navicat? is a powerful MySQL database administration and development tool that is not only sophisticated enough for professional developers, but also easy to learn for new users. With an user-friendly GUI, Navicat? lets you quickly and easily create, organize, access and share information in a secure and convenient way.
PremiumSoft Navicat supports multiple MySQL server connections which can be connected locally or remotely. Your remote MySQL server can be running on Linux, Unix, Mac OS X or Windows platform.
PremiumSoft Navicat ? supports database users from Intel, Toshiba Europe GmbH., Vodafone, Boeing, Ford Motor, General Electric, Sony Music, Kodak, FedEx, Sharp, KPMG Advisory, Sony Ericsson, Hitachi, Siemens AG, Yahoo!, Imation, Alcatel, Lexmark, Cisco Systems, AOL, British Telecom (BT), RSA Security, Avis (Europe), The Gillette Company,U.S. Department of Energy, Harris Bank, Central Carolina Bank, Goodyear Tires SA, Harvard University, Oxford University, NASA Space Flight Center, MIT, Stanford University, Columbia University, World Fuel Services Corporation (NYSE : INT), Reuters America Inc. etc.