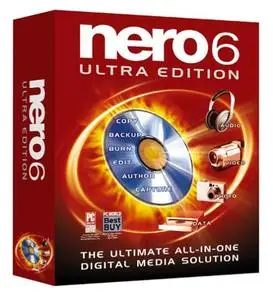 Portable Nero 6.6.0.16 Full Version
Nero 6 Ultra Edition: The ultimate CD/DVD burning suite. Go beyond the everyday rip and burn with this new, complete set of media tools. With the Nero 6 Ultra Edition, you can:
* Archive your song collection in MP3
* Make a DVD from your holiday home videos
* Make a photo CD or slide show
* Playback all your digital media files
* Make a backup of your personal data
* Legally recode your DVDs using Nero Digital
The Nero 6 Ultra Edition is your all-in-one solution to data, audio, video, photo, and backup. Ahead Software has combined their best applications to satisfy all your digital media needs and made them accessible through the Nero StartSmart, the central starting point and command center for all tasks. Now you can capture, edit, author, and burn your photos and home videos without buying different software packages.
download:
http://rapidshare.de/files/18925519/Port_Nero66016_full.exe.html