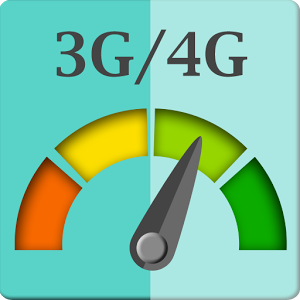 Network Signal Strength Premium v8.1.9 for Android | 2.5 MB
Are you living or working in a low signal area ? Then this is the app for you. With this app you can get a good idea of the mobile signal strength and find out which corners of your office or home are having the best reception.
What this app gives you:-
1. An aesthetic and very functional full screen Signal Strength Meter.
2. Simple Home Screen widgets without taking too much space
3. Neighboring Cell tower coverage
4. Network Latency or Delay for data
IMPORTANT: Read the notes
The signal meter and widgets cover all networks including 4G/LTE and give extensive network information. The widgets can be extensively customized to any theme with a prototype. There is also notifications for out of service and roaming conditions.
Free Features:-
1. Network Signal strength in dBm and percentage.
2. Graphic and Minimal Widgets with color schemes
3. Out of service and roaming notifications.
4. Detailed Network info and Neighboring cell towers
5. Airplane or Restart Mobile Connection only without disturbing WiFi, NFC etc(Not available for >= Android 4.2)
6. Network latency widget
7 Signal Check for basic diagnostics
Pro Features(Inapp Purchase):-
1. AdFree
2. Additional Widget Color schemes
3. Service Notification tones
4. Auto Refresh Signal Meter and Neighbor cells
Notes:-
1. The Graphic, Minimal and latency widgets have been designed with latest design guidelines and better battery management. The widget updates on tapping. These widgets are only available on Android Jellybean 4.1 and higher.
2.Issues. A very few phones/ROMs are not supporting signal strength refresh. If the Network Type and the Carrier are updating correctly but the signal strength is not updating then this is a sure sign of a broken ROM. This is a known issue and not a problem with the App.
3. If you cant find the widget in the list of widgets after installation change the orientation of device with the list of widgets opened. This will cause the list of widgets to get refreshed. Also do not move app to SD Card.
4.Permissions - The app requires requisite permissions for accessing the info shown in the Network Info screen and showing the Google ads.
5.The Pro and Free(with inapp unlock) apps are separate apps and billed separately by Google. The Pro App has been unpublished. More on this is in the FAQs on my website.
What's New
This Update
Crash Fix
Recent
• HSPA+ is now reported as 3G. Only LTE is considered 4G.
• Logo and Icon mods
• Translucent Widgets
• Minor UI mods
• Widget Performance enhancements
• Removed some unnecessary permissions
• Bug Fixes
Requires Android
4.1 and up