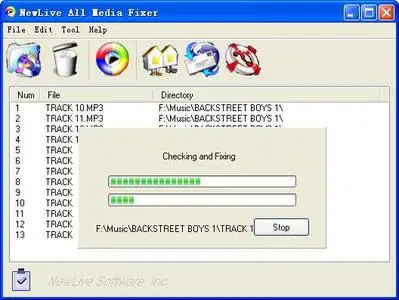 NewLive All Media Fixer Pro version 6.4
Windows Applications | 2006 | FullStrong Software, Inc. | 1.53 MB
All Media Fixer is a handy tool that help you one click to repair media files which can not be played or dragged. Very user-friendly interface. It has a better support to all kinds of files, and it is more convenient and succinct to use . The rate of success in the fix has reached 82.8% to 97.6%.