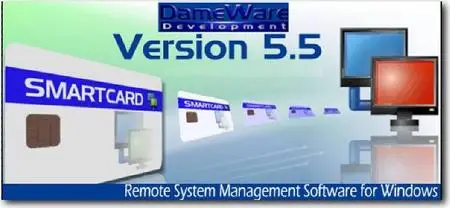 Dameware NT Utilities ver. 5.5.0.2 | 23.3 Mb | Windows OS
In this ever-demanding era of the IT industry, corporations continue to emphasize increased productivity from their IT Department while, many times, placing budget constraints upon them. The Network Administrator is burdened with meeting management demands often with restricted resources.
Everyday, more and more Network Administrators throughout the world are turning to DameWare Development products to ease the administration of their network infrastructure. DameWare NT Utilities is a powerful, yet affordable Network Administration Software Suite that provides easy to use tools to reduce the complexity associated with managing today's IT infrastructure environments. With features such as integrated Active Directory support, Exchange Server 2000/2003 support, Remote Control administration for all Windows platforms, as well as a plethora of features for administering Windows NT4/2000/2003 Server from a single interface, DNTU offers big vendor features without the expensive price tag.