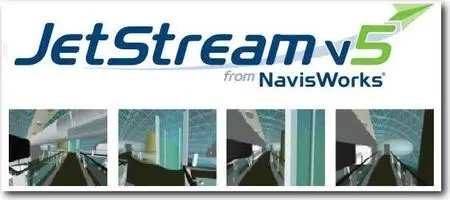 NavisWorks JetStream ver. 5.2.32041 | ISO | 359 Mb | Windows OS
NavisWorks Ltd., developers of interactive viewing technology and JetStream, the leading 3D design review solution, today announced that they are now shipping JetStream v5.2 which offers localisation for Chinese in addition to increased file format support.
JetStream v5.2 introduces support for Intergraph's PDS software .dri file format. This development increases the benefit of JetStream to PDS users and again demonstrates our commitment to interoperability and delivering collaborative design review. The .dri works as a reference file for PDS, pulling together multiple files including .dgn and .drv files, as well as co-ordinate and unit information, tying them all together in a single project space in JetStream.
In addition support for AEC Design Group's AutoCAD-based CADPIPE is updated in line with its latest 2007 release. The JetStream 3D Studio Max exporter will now work with 3DSMax8. NavisWorks files can now be exported from ArchiCAD, version 10 and our SolidWorks, SolidEdge and Revit file support has been updated to the latest version.
JetStream v5.2 from NavisWorks enables all stakeholders to work effectively together on a project using 3D design models regardless of file size or format; offering a reliable way to challenge, check, mark-up and share the detailed 3D design.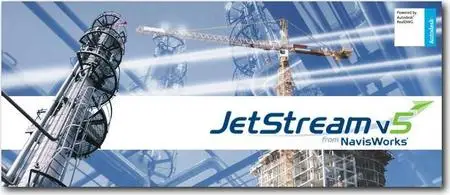 JetStream v5.2 gives you the power to:-
-Gain greater control and peace of mind
-Combine designs to review a single virtual model
-Share and explore all the options
-Find and fix design faults before they become problems
-Manage teams and co-ordinate projects effectively
-Reduce waste and improve quality
MicroStation DGN File Batch Conversion
JetStream v5.2 delivers a productivity tool that enables all the MicroStation .dgn files in a directory (and sub-directories) to be converted into NavisWorks files using the MicroStation exporter.