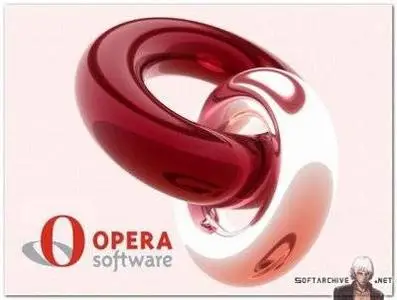 Opera 9.10 (8643) Beta
OS: Win 32 | Size: 5,54 MB
Is released the new beta version of popular www- browser Opera of version 9.10 that such Opera? Popular browser from the developers from cold Norway. In the years of existence he acquired by the entire army of worshippers (if we do not say fans). Has its own, very bright nucleus, because of which it is capable to very rapidly process pages. It works much more rapidly in comparison with Internet Explorer, Opera. Rapid rendering of pages not the only merit of opera. In the arsenal of program is a heap of all possible functions both to the straight line of the pages connected with the mapping and of the additional: client for P2P- network BitTorrent, plain manager of load are file, IRC- client, RSS- client, the system of vidzhetov (small applications of the type of any kalendarikov, calculators, notebooks so forth in this spirit).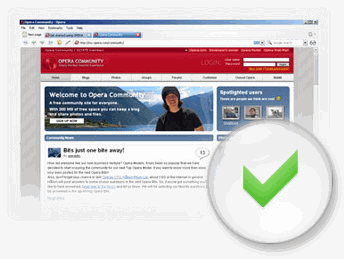 Latest Changes:
* Source editor text "reload from cache" now reads "Apply changes"
* Fixed 100% CPU on google maps and some other pages
* Fixed an issue with opacity on links that have images nested in them
* Find in page now has colors that are easier to see, while also being configurable (opera:config#Colors|High lightedBackground)
* Some fixes to Search in hotclick menu
* Removed "Open when download complete" from File type dialog (while we fix it..)
* Fixed accesskeys on pages with frames
* Several fixes to Fraud protection
* Fixed crash when changing file handler on UNIX
* Now also UNIX has its Mask as IE mask the platform as well
* A lot of memory leaks plugged and crashers removed
* Fixed problem finding nested IMAP mailboxes
* Fixed problem with Chinese and Korean text input