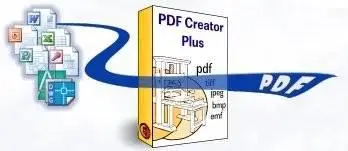 PDF Creator Plus ver. 4.0 (PC) | 15 Mb
Convert to PDF from any program. Create PDF that is 100% Adobe compatible with this PDF writer. Use MS Word's "Save As PDF" add-in to convert Word to PDF with all bookmarks, TOC, and hyperlinks intact.
Merge multiple documents. Rearrange, add, copy, or delete pages. Use the annotation tools to add hyperlinks, bookmarks, notes and graphics. Create high-quality PDF that can be e-mailed, published and viewed with any PDF reader.
PDF Creator Plus is a flexible PDF converter that makes PDF creation as easy as printing. You can convert any document to PDF simply by printing it to the PDF Creator Plus printer (which you will find in your Printers list after you install the product).