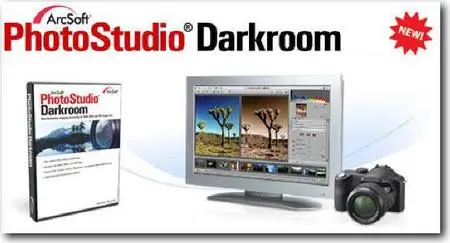 ArcSoft PhotoStudio Darkroom ver. 1.0.0.22 | 5.9 Mb | Windows
ArcSoft PhotoStudio Darkroom is an exciting, new software application that focuses on non-destructive imaging processing for RAW, JPEG and TIFF image files. The program offers both professionals and hobbyists a complete set of enhancement tools and export options inside a thoughtfully-designed, professional user interface.
Key Features:
- Non-destructive image processing.
- Support for RAW, JPEG and TIFF files.
- Support for Canon, Nikon, Panasonic, and Adobe DNG RAW formats.
- Lightning-fast thumbnail previews.
- Exposure adjustment.
- White balance adjustment.
- Lens correction.
- Curves and levels.
- Crop and straighten.
- High-Quality image output.
- Batch export.
- Support of the most popular color spaces.