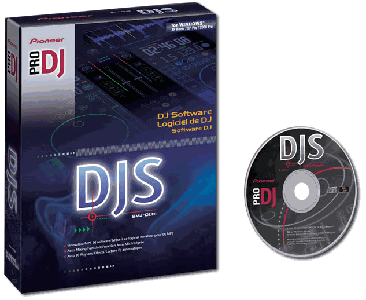 Pioneer DJS 1.002.000
DJ Software | 56Mb
Full-scale DJ play on your PC - get the same playability and functionality as our CD-Decks and mixers.
The DJS software combines the key elements of our professional digital CD decks and mixers with a host of innovative features including:
* Auto mixing
* Waveform display for indicating playing position and cue/loop points
* BPM synchronisation and beat synchronisation
* Eight effects including Delay, Echo, Auto Pan, Trans, Filter, Flanger, Reverb and Pitch Shifter
* Fader start function for controlling the playback of two players (channel, fader and cross fader)
* Create function for setting 4 points for cues or loops in a song
Also included is a ripping function for converting CD, line input signals and wave files to MP3.
It's intuitive and easy to understand, following the same ergonomic design used in all our CDJ products and mixers. The display shows everything you need to see, including time, BPM, mixer controls, jog dial and hot cue buttons.
You can also assign basic functions to a particular key on your PC keyboard. By doing this for frequently used functions, you can establish your own playing style on a keyboard.
In addition, the "SYNC" feature automatically beat matches the cued track to the track that is playing and a powerful effects program mimics the effector features of the DJM-600.
Download
http://www.ftp2share.com/file/...JS_1.0_by_Montenigger.rar.html