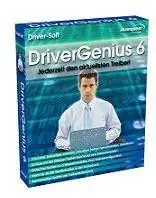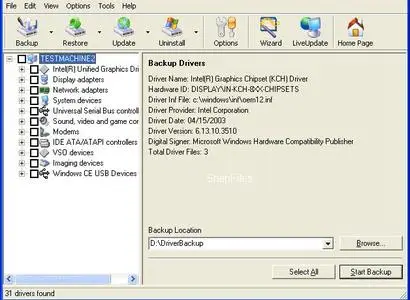 Portable Driver Genius 2006 6.1.2518
Portable Tools | 6.6 MB | Windows
With this useful program you can manage all hardware/software Drivers installed in your computer

With This Tool you never need reinstall all drivers when you reinstall your windows
Description :
Back up device drivers for your computer to a ZIP or EXE self-extracting file. Clone your drivers to an auto-setup package.
Wizard mode allows you to back up or restore your drivers step-by-step. Get detailed information about your installed devices.
Twenty thousand types of hardware information and 1,000 device drivers are in the database.
Live update your drivers' information database online. Scan drivers for viruses.There are four download addresses you can choose for each driver. Activate the hidden options in NVIDIA Display Driver settings.
Get details on your operating system, BIOS, processor, memory, floppy drive, hard disk, CD or DVD drive, video card, sound card, network card, modem, keyboard, mouse or printer
unique Features:
_ Software can update your driver from official hardware manufacturer sites(ATI,Nvidia and most of hardaware manufacturers)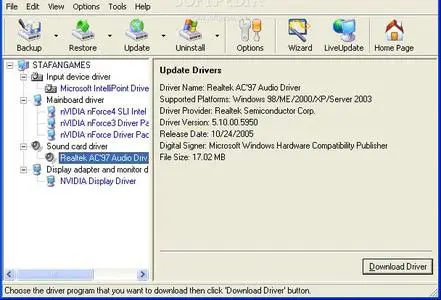 _Software Powerful Update