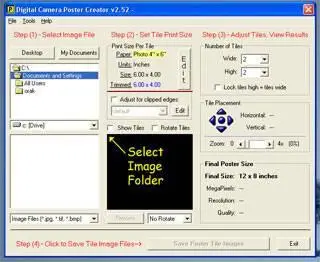 « Digital Camera Poster Creator »
SRS1 Software | 2.69 Mb
Digital Camera Poster Creator lets you create photographic quality posters from your digital camera images. This program lets you take full advantage of the hidden quality of your medium/high resolution digital camera images. It can also be used with digital images from scanners or any other digital source. It is compatible with all home, office and professional photo lab printers (including inkjet, laser, thermal printing, D2T2 printing, photographic mini-lab processing, etc.).
Tools such as crop, zoom and rotate allow you to easily customize your poster to any size, shape and composition. You also get a full size preview of your poster so you can see exactly what it will look like when printed.
Download here
pls dont post mirrors pls.