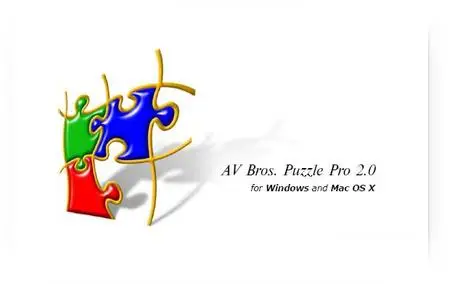 Type: Plugin PS | System OS: Win, Mac | 5 Mb | RS.com
We are proud to introduce AV Bros. Puzzle Pro 2.0, the filter plug-in (8bf) for Adobe® Photoshop® and compatible hosts.
AV Bros. Puzzle Pro 2.0 is targeted to help you create a jig-saw puzzle effect, but it also produces a whole bunch of various high quality image effects, thanks to its superb engine.
We believe that we have developed so professional, powerful and convenient product that if you invest some time to learn how to make its power obedient, you will get a tool, which is not only enjoyable to use, but almost "force" you to generate new ideas by mobilizing all your creativity!